Sheep and baboon paintings in Junction Shelter: shedding light on the history of Didima Gorge and surrounding areas, South Africa
Keywords:
hunter-gatherers, rock art, strategic, visibility, topography, place, ritual, domestic animals
Abstract
This paper investigates the distribution of rock paintings in Didima Gorge, with particular emphasis on Junction Shelter. Based on Harald Pager's recording of 3 909 paintings in 17 rock shelters, this investigation is underpinned by the premise that the positioning of rock paintings within the landscape would have been significant to their hunter-gatherer makers, particularly as they would have regarded these places as sacred and imbued with power. Interrogation of Pager's Didima recordings has revealed that Junction Shelter, at the confluence of the Didima and Mhlwazini rivers in Didima Gorge, is unique in Didima Gorge and the surrounding area, with its combination of domestic animals (sheep, cows and dogs) and baboon paintings. Close examination of the sheep and baboon panels at Junction Shelter reveals that they contain imagery imbued with ritual significance. It is proposed that the hunter-gatherers made these paintings around 2 000 years ago and that they relate to a period when they experienced heightened stress arising from the arrival of new people into South Africa. Furthermore, it is concluded that the hunter-gatherers used the strategic position of Junction Shelter to create imagery relating to the incoming people and the symbolic protective powers of baboons.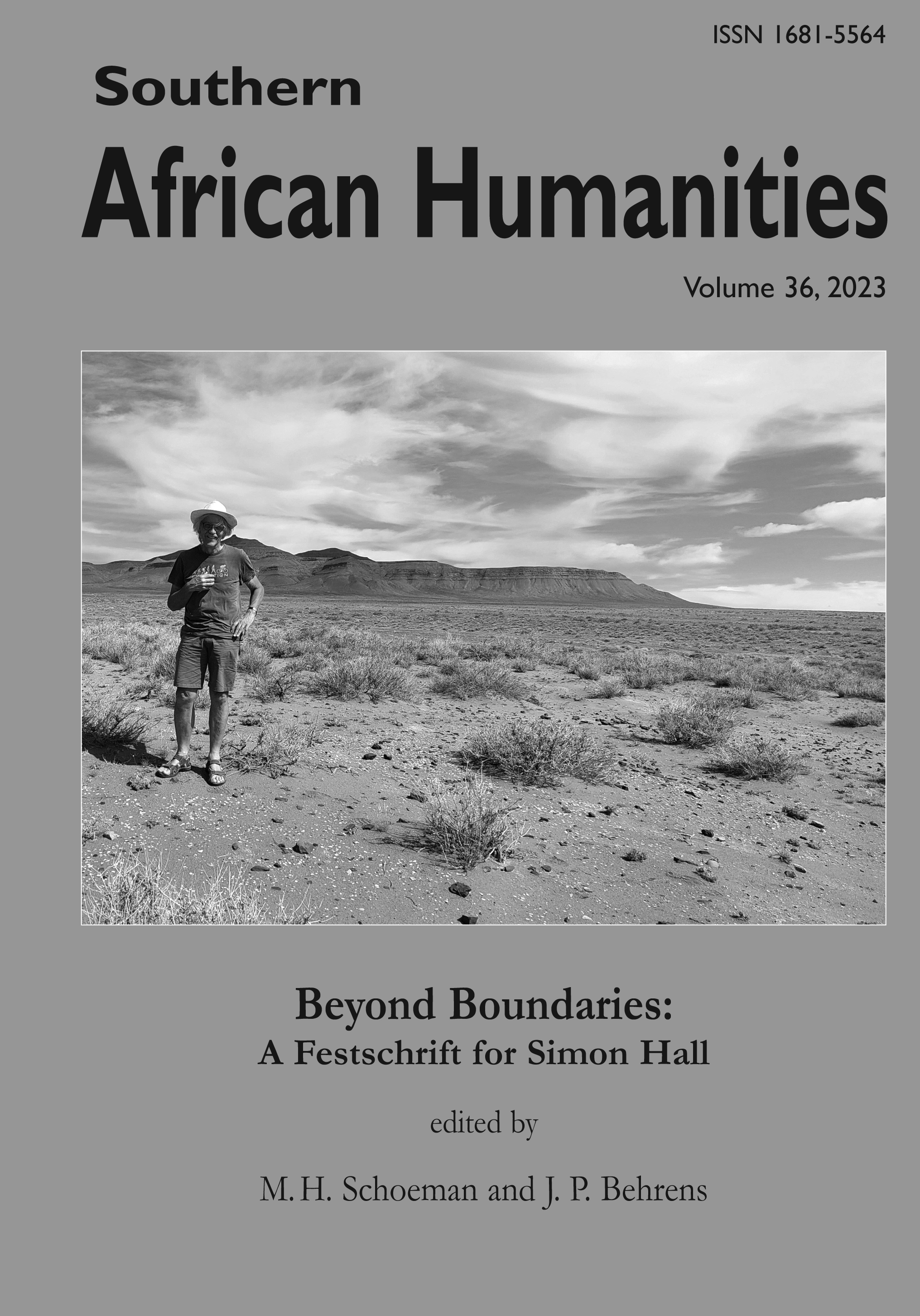 Downloads
How to Cite
Mazel, A. (2023). Sheep and baboon paintings in Junction Shelter: shedding light on the history of Didima Gorge and surrounding areas, South Africa. Southern African Humanities, 36, 33–60. Retrieved from https://sahumanities.org/index.php/sah/article/view/500