Untribing Marateng: reconsidering the context and meaning of pottery from central north-eastern South Africa
Keywords:
Marateng, pottery, Pedi, Koni, Leolo Mountains, Boomplaats, tribing
Abstract
Studies of African material culture during the 20th century were complicit in the creation and normalisation of the concept 'tribes' as phenomena in South African archaeology. Marateng pottery, which was common in at least three precolonial polities in central north-eastern South Africa, did not escape this tribalisation. Recognition of the process in which 'tribe' or 'cultural affinity' was prioritised over other identities can play a significant role in the disruption of problematic 20th-century narratives about South African pottery. This in turn makes new, more situated insights possible. In this paper, I trace the academic making of Marateng pottery, before examining the context in which pottery in this style was made in the Leolo Mountains in the Sekhukhune district and Boomplaats near Lydenburg (now Mashishing). I suggest that these vessels were made in a milieu where there was an established trade in pottery by the second half of the 19th century, and that the 20th-century meanings of the peolane and mahlaka designs should be reconsidered in a context where invoking the traditional had become a form of resistance against apartheid.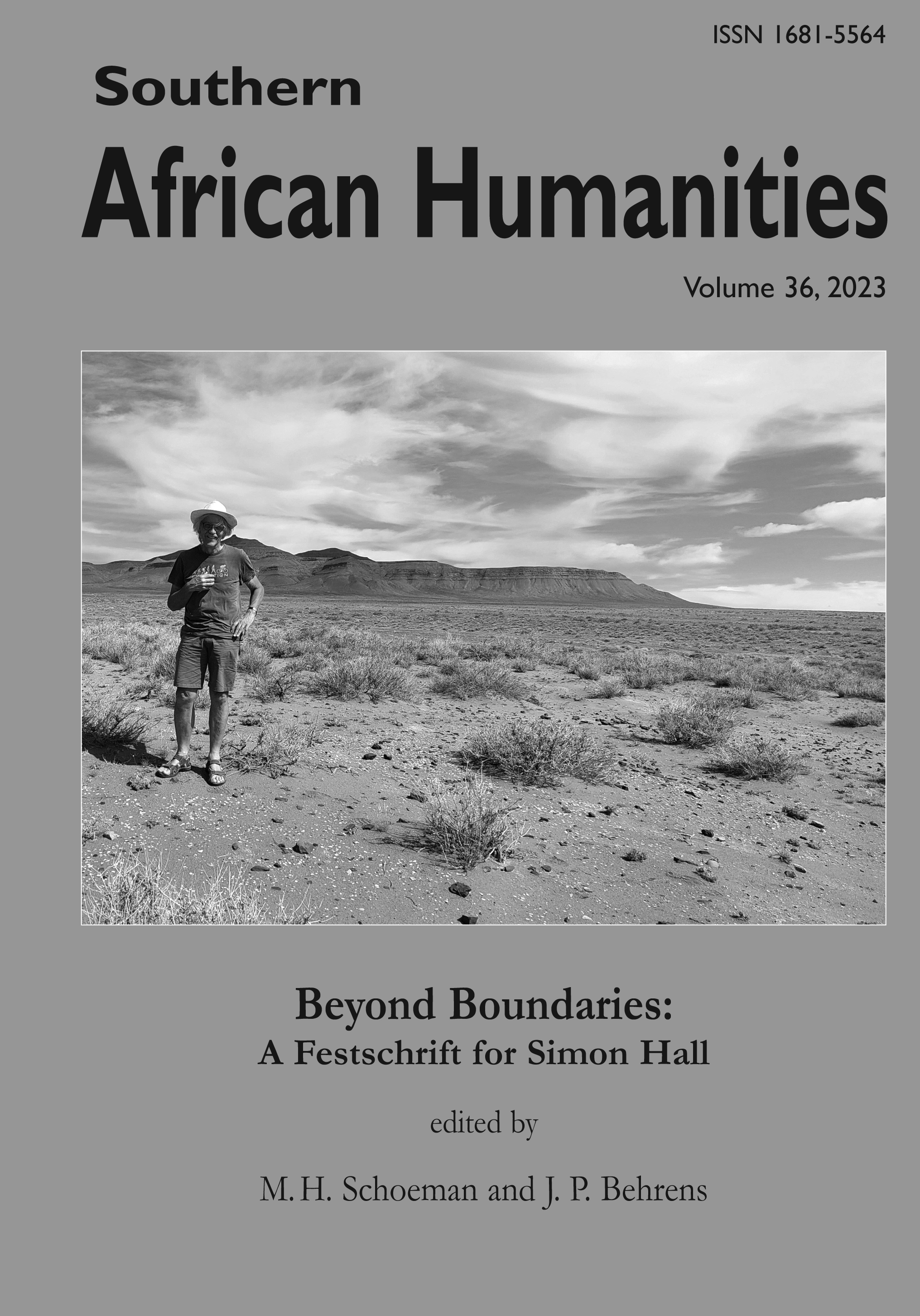 Downloads
How to Cite
Schoeman, M. (2023). Untribing Marateng: reconsidering the context and meaning of pottery from central north-eastern South Africa. Southern African Humanities, 36, 125–147. Retrieved from https://sahumanities.org/index.php/sah/article/view/504