Broken promises: material biographies of trade and desire at Schoemansdal
Keywords:
Great Trek, Zoutpansberg frontier, Schoemansdal, households, trade, archaeological biography, imported ceramics
Abstract
On the southern side of the Soutpansberg lies the ruined village of Schoemansdal, the most northern settlement of the Voortrekkers and a site of sustained archaeological investigations. Today, the landscape is dotted with mounds of varying sizes and forms and strewn with domestic artefacts. These material remains, specifically the imported ceramics, provide a point of entry into Great Trek historiographies, 19th-century trade and the vagaries of domestic life along a frontier. The results from extensive excavations are discussed at both community and 'houseful' scales and the imported ceramic assemblage from one yard, associated with the trader Casimiro Simões, is highlighted to explore the potential for materialities of individuality.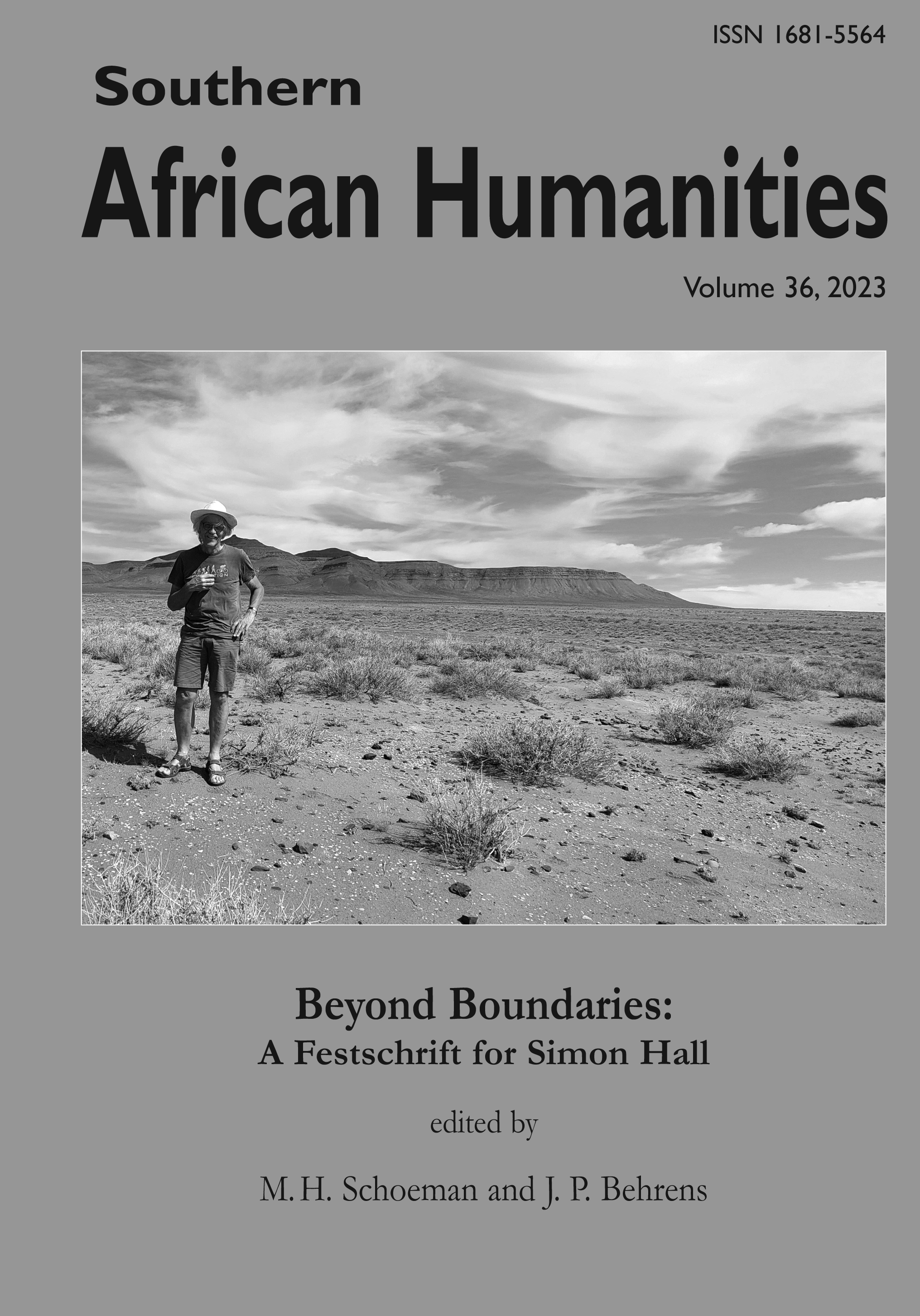 Downloads
How to Cite
Behrens, J. (2023). Broken promises: material biographies of trade and desire at Schoemansdal. Southern African Humanities, 36, 293–333. Retrieved from https://sahumanities.org/index.php/sah/article/view/511